Residential Living
Perry County Nursing and Rehab residents are given on-site access to modern conveniences including a beauty salon, beautifully landscaped, secured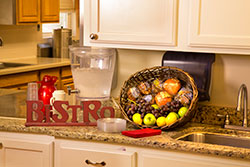 courtyards and putting green, and large projection TV screen that other assisted living facilities fail to offer. These conveniences in addition to everyday amenities such as laundry services, mail delivery, daily housekeeping services, and transportation make residents feel right at home. Our room accommodations, private and semiprivate, are professionally decorated, each one unique. 
Guests feel welcome in our comfortable visiting areas available indoors and outdoors as well as our other sitting rooms, patios, and gazebo. Residents enjoy continental breakfast and buffet dining at their leisure.
Perry County Resident Room Amenities: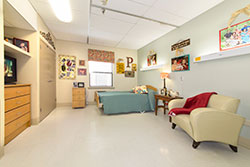 -Free Wireless Internet
-Flat Screen TV's
-Individual Climate Controls
-Private Telephone Hookups
-Offers both semi-private and private rooms
-Social services, daily activities, and housekeeping
-Residents are encouraged to personalize their rooms
-Superior dining experience
Perry County Features: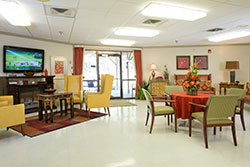 -Rehabilitation gym
-Outdoor covered patio area
-Outdoor, wheelchair accessible garden
-24/7 Physician Services
-Activities Room available upon reservation to accommodate family gatherings
-Library accessible to residents & families
-Beauty Salon Services
-First-class Activity Program
-24-hour Nursing Services by specialized staff
-Daily Housekeeping and Laundry Services
Activities & Family Connections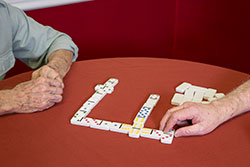 Residents are given daily opportunities to participate in activities led and planned by our Certified Activity Directors. These activities include social events and outings as well as pastoral services with spiritual care for residents of all religious persuasions. We encourage family visits through participation in group activities, meals and the celebration of birthdays and special occasions. We also provide families with a monthly event calendar and meal planner to make planning visits even more convenient..