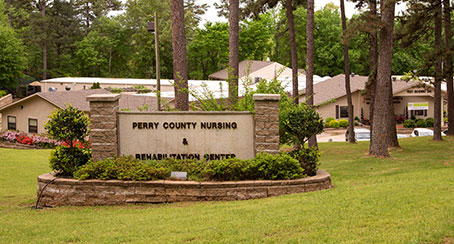 Perry County Nursing & Rehabilitation Center
Nestled in a Valley of the Ouachita Mountains, Perry County Nursing and Rehabilitation Center, is located in the small community of Perryville, Arkansas. PCNC was established in 1981 to provide quality long-term care to the citizens of Perry County.
PCNC is a licensed healthcare facility federally regulated by the State of Arkansas' Long Term Care Division. Our 95-bed facility is Medicare/Medicaid certified, offering private and semi-private rooms. PCNC is a 24-hour skilled Nursing Facility here to meet your short or long term care needs.
"YOUR HOME AWAY FROM HOME."
Start Your Career at Perry County Nursing & Rehabilitation, Apply Now!